I have tons of left over felt from the kids projects, but never know what to do with them.
Here's one thing I came up with.....
Easter Egg embellies mounted to chipboard!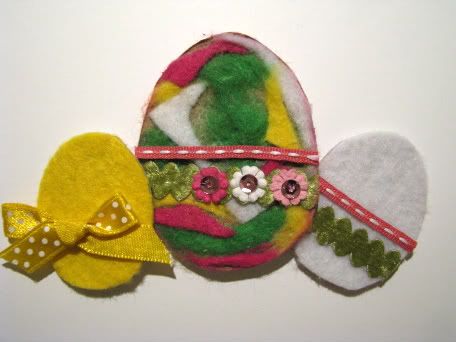 this is a great way to use up all those little pieces of ribbon!!
One of my Grandmothers favorite sayings....Waste not Want not!