Do you have a pile of ribbon scraps you just don't know what to do with?? Here's one way to use them all up!!
1. I sorted my piles by color, but you can randomly choice colors.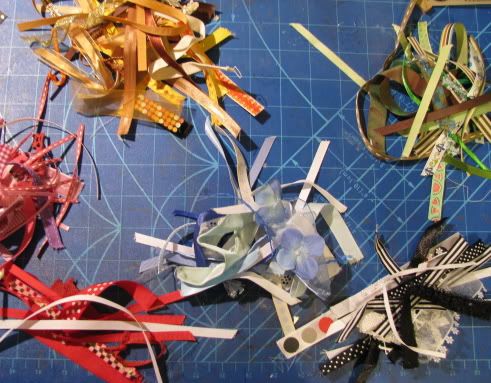 2. then choice pieces of ribbon that are no more than say 3 inches long and smaller, these will be folded in half, if they are too big, your flower will be really floppy.
3. thread a needle with some strong thread. Take your longest piece of ribbon and fold it in half, string it onto your needle. Then take your next biggest piece of ribbon and continue. Finish with your smallest pieces of ribbon.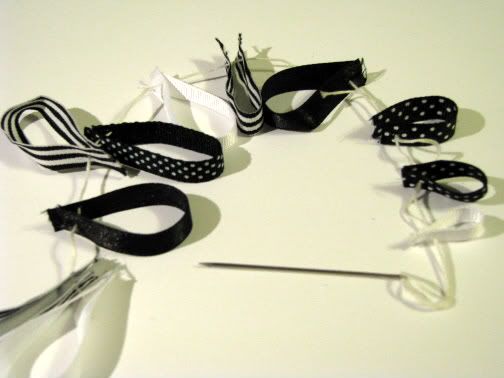 Velvets and heavy ribbons don't work well for this project. You don't want to much bulk in your flower.
4. Once you have strung all your pieces of ribbon on your string, simply pull all the pieces together tightly and knot off. (very important). Then add a button or embellishment.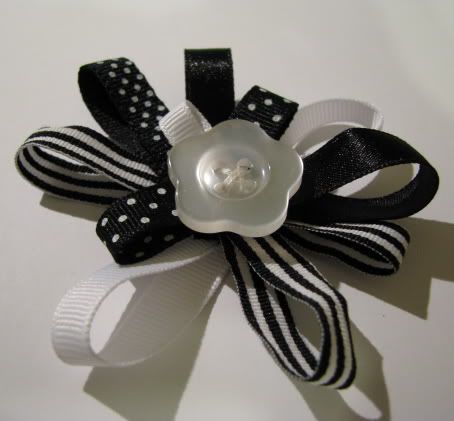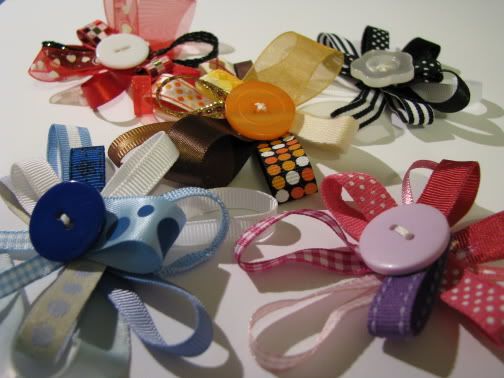 I don't throw away anything as you can see. LOL
But I do think these are just a clever way to reduce!
I hope to see some of these in the gallery really soon!!
If you have any questions, don't hesitate to ask!!