This is more of an altered flower, but its so pretty, who could resist.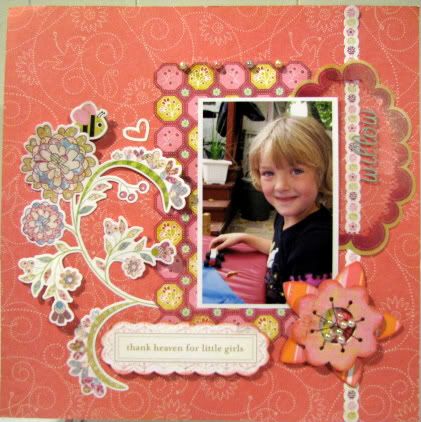 Supplies:
2 - pieces of chipboard shaped like flowers, one smaller, one larger than the other
1 foot of wire (approx.)
pearl beads
1. Start by making a circle in the center of your smallest flower. Cut it out.
2. Cover both flowers with patterned paper.
3. Using a cropodile, punch small holes around the inside edge of your smallest flower.
4. With your piece of wire, insert it into a hole on the front of your small flower from the front.
5. Attach two small beads.
6. Cross the wire across to the hole opposite of the hole you put your first wire in.
7. Continue in the pattern until all your holes are wired.
8. Fasten off the two pieces of wire at the back.
To see this as a video:
http://www.youtube.com/watch?v=-wV8QhLFi80
Here's what I've done with my Wire Bead Chipboard Flowers.