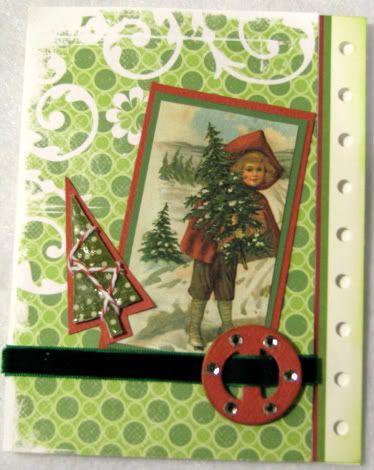 Instructions:
1. Cut a piece of patterned paper the full size of the card face.
5 1/2" X 3 1/2".
2. Attach a ribbon across the lower part of the patterned paper you cut in step 1.
3. Attach patterned paper to card front.
4. Ink edge of card border.
5. Double mat one of the oblong holiday images and place on an angle on the card.
6. Attach a tree diecut image or image to suit.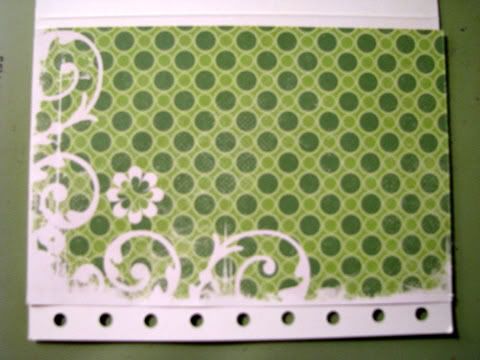 Pump it up!
1. Glue coordinating cardstock to a chipboard buckle (not included in kit), sand and ink edges of buckle. Insert ribbon and attach to card.
2. Mount tree image to chipboard, Apply glossy accents and ribbon to the tree, mount on coordinating cardstock.
3. Add a word saying.