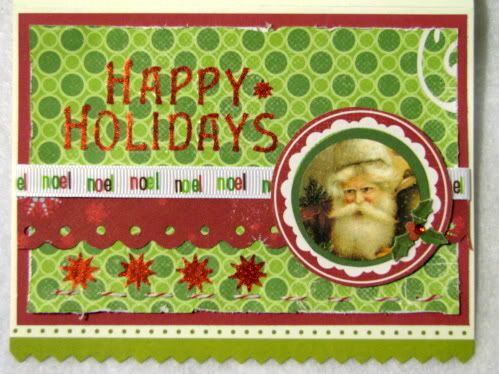 Instructions:
1. Cut a piece of cardstock that measures 5 2/8" X 3 5/8".
2. Cut a piece of patterned paper that measures 3 3/8" x 5". Distress the edges of the patterned paper.
3. Punch a border strip with curvy punch appox. 1 inch wide.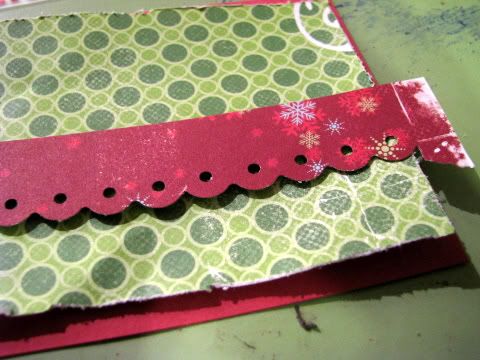 4. Attach the patterned paper to the cardstock and then the border to the middle of the mat you just made.
5. Attach ribbon to the top edge of the curved border and adhere your card front to the face of your card.
6. Cut out a Santa image and mount it to a "circle" cut out of coordinating cardstock.
7. Cut a circle from the patterned paper supplied. Mount the circle image in step 6 to a patterned paper circle. And attach to your card. Embellish.
8. Apply rub-on word sayings.
Pump it up!
1. Mount the patterned paper circle to chipboard.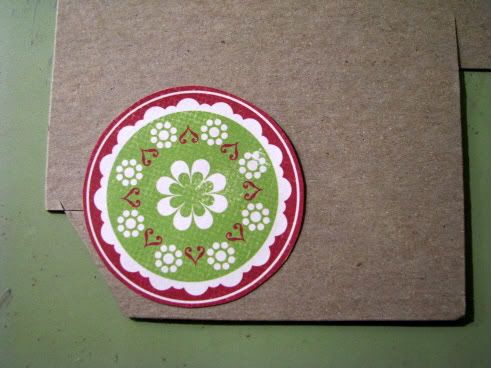 2. Glossy accent the santa image.
3. Sew a border of thread along bottom of card.