Instructions
1. Fold and 8 1/2" X 11' piece of cardstock in half.
2. Using a circle template (or cutting system) cut a circle about 5" in diameter, DO NOT CUT THE TOP FOLD OF YOUR CARD.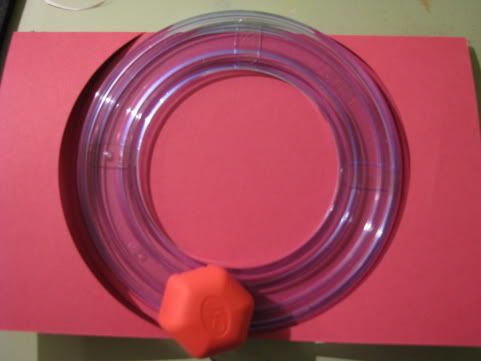 3. Cut another circle out of cardstock 1/4' smaller than the card you made in step 2.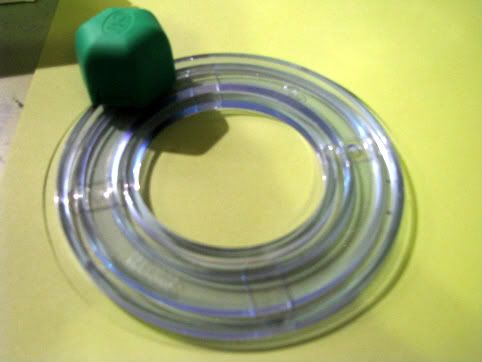 4. Cut another circle from patterned paper 1/4" smaller than the circle you cut in step 3.
5. Cut the top edge of both the patterned paper and cardstock so that they will both have about a 1/4' edge.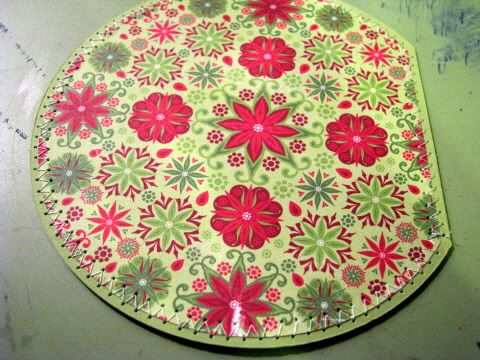 6. Sew patterned paper and cardstock together if desired.
7. Attach ribbon the the left edge of your patterned paper mat.
8. Attach flowers to ribbon.
9. Make leaves for your flower by tracing a leaf image onto patterned paper. Cut out.
10. Emboss the leaf and ink edges. Attach behind flower.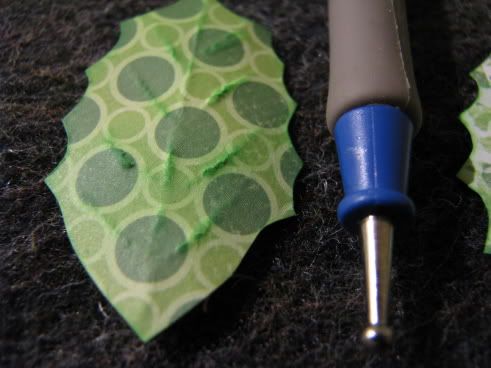 11. Attach a rub-on to a piece of patterned paper.
12. Cut around word saying rub-on.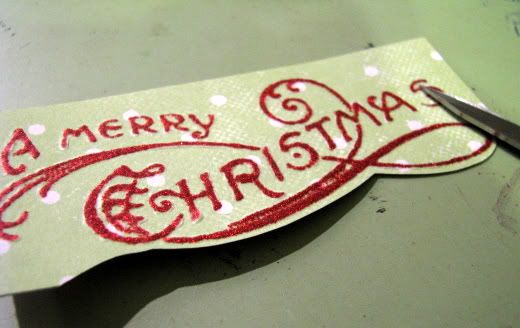 13. Mount the word saying onto cardstock and cut out again.
Attach word saying to card front, bottom edge. Apply bling (not included).
14. Attach matted circle to card front.