Instructions
1. Cut a piece of patterned paper 5 1/2" X 3 1/2".
2. Lightly tac down the patterned paper to the card face and punch a circle in the bottom right hand corner of the card and patterned paper at the same time.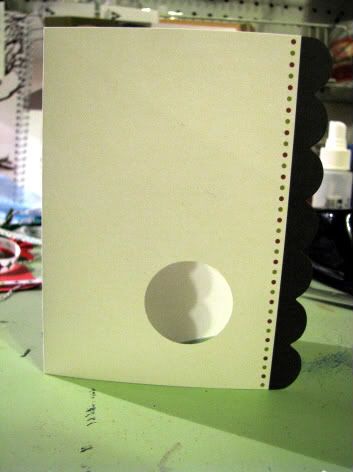 3. Remove patterned paper and attach a ribbon to the left edge of the patterned paper.
4. Attach patterned paper to your card.
5. Cut a circle from circle patterned paper and punch a hole directly in the middle of the circle. Attach the cut out circle to the punched our circle on the card.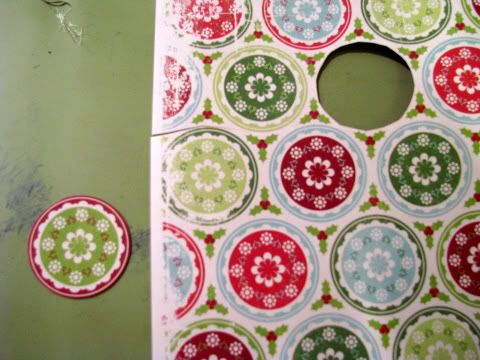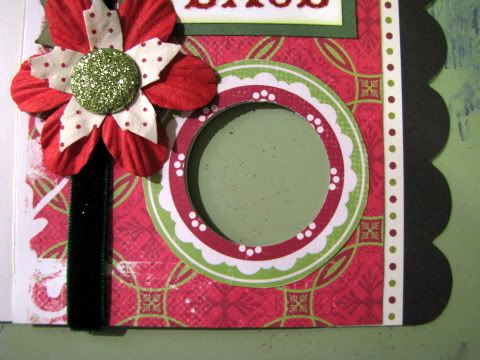 6. Cut a Santa circle and mount on cardstock circle. Place behind the cut out circle card front.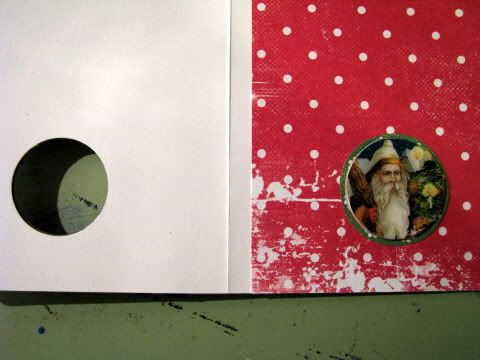 7. Add flowers.
8. Add a word rub-on to white cardstock, ink edges and mount to a coordinating piece of cardstock. Attach to card front.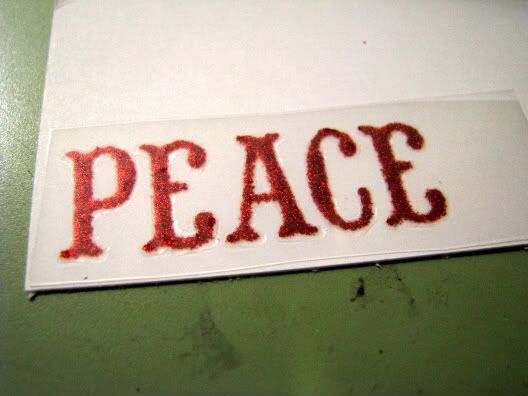 9. Attach matted patterned papers to card front.
Pump it UP!
1. Add glossy accents to the Santa circle.