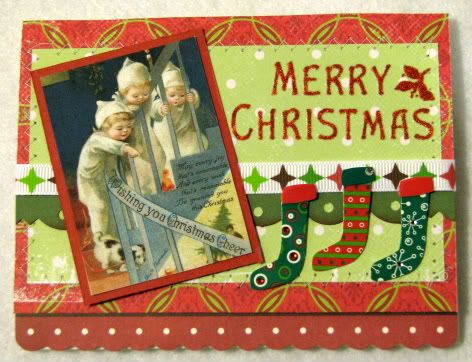 Instructions
1. Cut a piece of patterned paper 5 1/2" X 3 1/2".
2. Cut another piece of patterned paper 3" X 5".
3. Mount the patterned pieces together. Sew edges if desired.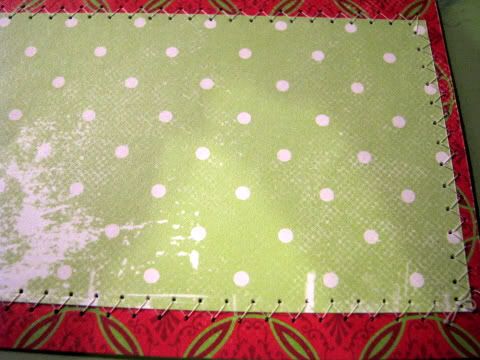 4. Cut a piece of coordination cardstock 1' wide and cut a scallop edge out of this cardstock border.
5. Attach the border to the center of your card. Attach ribbon to the top edge of the scalloped edge.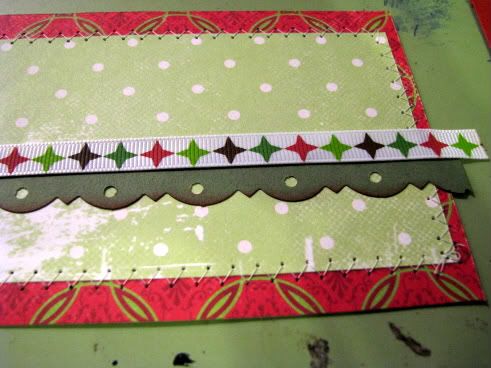 6. Attach matted papers to your card front.
7. Mount an oblong holiday image to a piece of cardstock and attach to the right hand side of your card.
8. Add rub-on word sayings and embellishments.