I've been enjoying the look of banners lately, so when I saw this paper I knew it would be perfect for the holidays.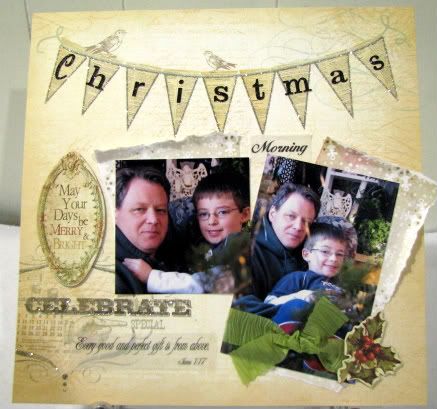 This sketch can be flipped or rotated, have fun with it.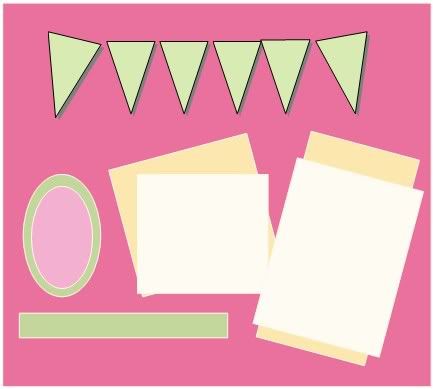 The challenge - make a banner.
______________________________________________________________
If you're like me than you probably have a ton of photo's of your family playing outside in the winter. So I made sure to include lots of photo's in this sketch, so you can get them scrapped.
Here is my example: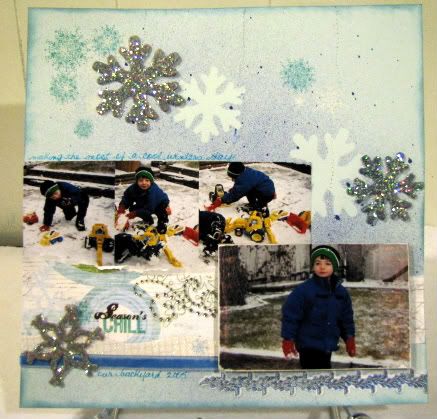 Here is the sketch: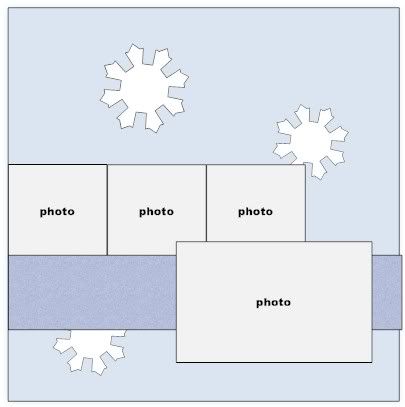 This sketch can be flipped or rotated, have fun with it.
Challenge: As you can see I used many different techniques on this LO. I did some needle piercing, glimmer misting, inking, overlay misting, I used rub-ons and I glued sparkles to the snowflakes and distressed the main photo. Your challenge will be to incorporate at least three of the above mentioned techniques into one LO.
Have fun!
_______________________________________
We know many of you like to get started on the crop challenges early, so as a little teaser we've included the following sketch challenges to help you warm up to some fun scrapping this weekend.
For this challenge, use any kind of cut-out paper on your card or use the sketch by incorporating a stamped background, if you don't have any cut out paper.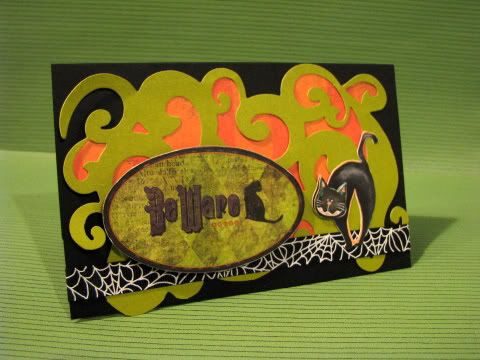 __________________________________________________
Pretty soon we'll all be making a card or two for the holidays coming up, so we thought we'd give you a head start. Here is one sketch that can be used in many ways.
My example using product from the Oct. Elite Kit.
The Challenge - Your card must have two layers and some bling. Any holiday card you wish to make is fine. This is just an example.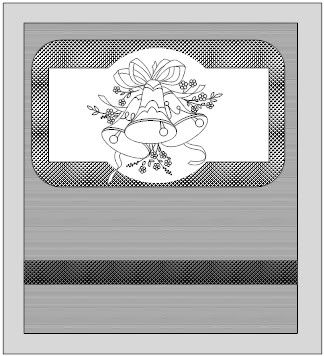 _____________________________________