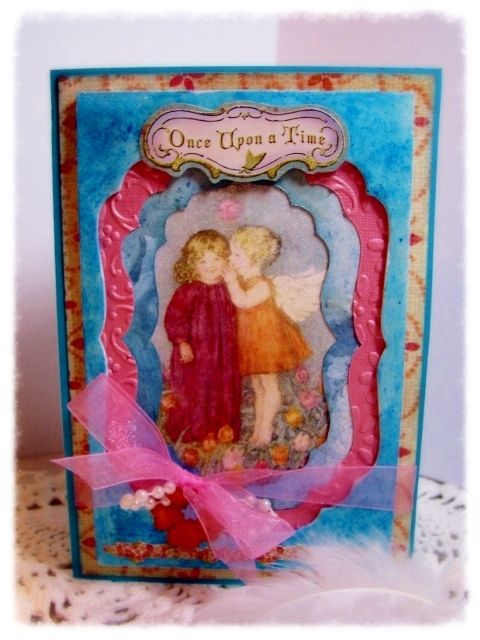 I've been in love with their products for a very long time. What I like the most is the fact that they have a ton of digital items available, making it easy to simply choose your favorite design and print it out. However, most of my Crafty Secrets collection is in HARD copy. Their items are timeless, well made and beautiful in design.
I made this card using
- Fairies Cotton Scraps Crafty Secrets
- chipboard frame Crafty Secrets
- Fairy Enchanting Crafty Secrets
- mica powder Terri Sproul
- 3D Crystal Lacquer Terri Sproul
- cardstock
- embellishments (flower, ribbon, brad)
I gently applied mica powder to the chipboard frame and then applied a single coat of the 3D Crystal lacquer. I love how the lacquer adds a punch of sparkle to the frame.
Now I can't wait for someone to have a baby girl!
Join the Party each month right here!
http://heartwarmingvintage.blogspot.ca/2013/03/welcome-to-march-linky-party-spring-dt.html